Time Machine 1970s -- Sheet 093, June 1972
Ridge Project, University Students Cooperative Assn (USCA)
Who: David Brewer
What: Rogue's gallery photos
Where: Ridge Project (now Casa Zimbabwe), Ridge Rd, Berkeley, CA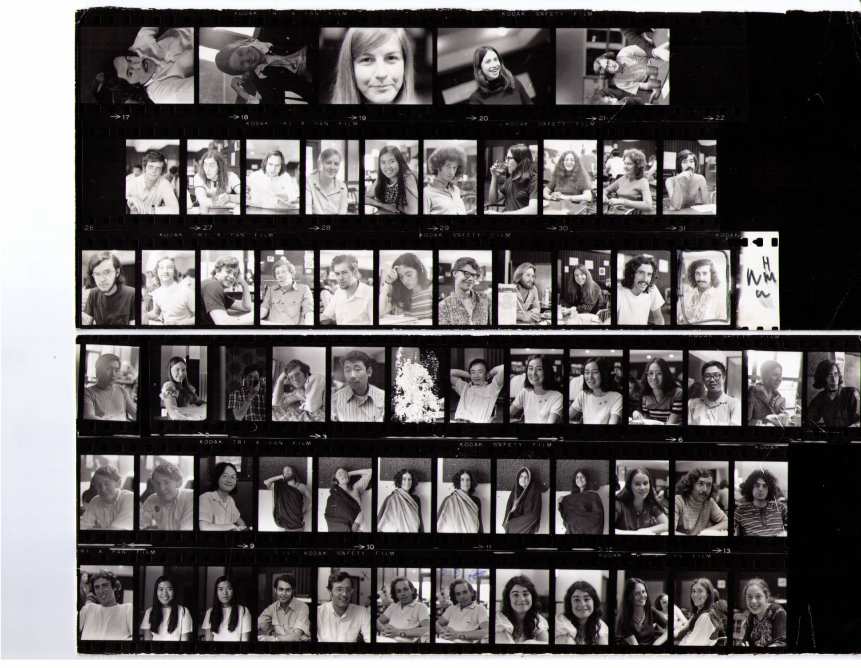 Comments
The guy in the lower-left corner (can't remember his name) was just learning to play the piano. He learned "Gary, Indiana" and really liked it, so he played it over and over again until everyone was sick of t.


---
Time Machine 1970s ©2013 Gray Chang
Please help identify the persons in the pictures. Send your information and/or comments on the feedback page.