Time Machine 1970s -- Sheet 130, December 1972
UC Santa Cruz, College V
Who: Julie Chang, Oakes students
What: Enjoying a rare snowfall on the UC Santa Cruz campus
Where: University of California, Santa Cruz; College V (now Porter College)
When: December 1972
Why: Remembering a rare event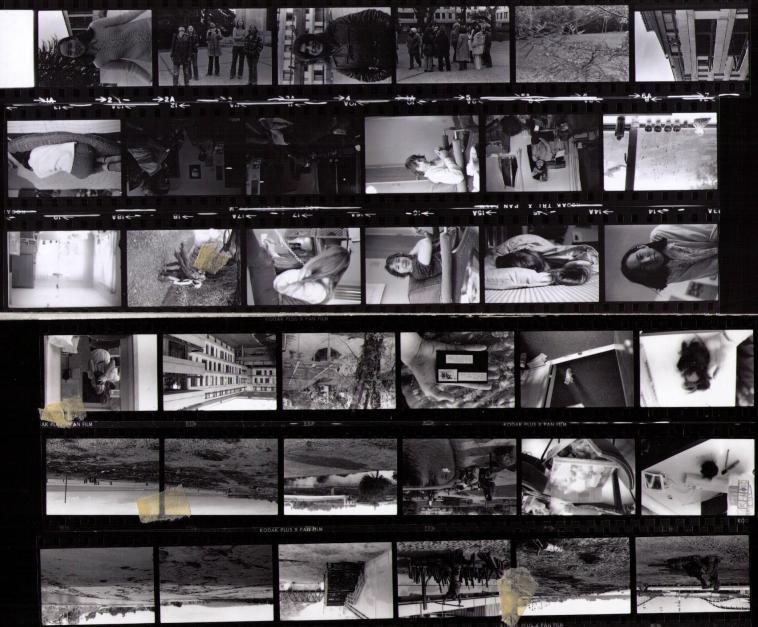 Comments
Sorry for scanning the lower half-sheet upside-down.

There was a big storm, and all this driftwood was washed down the San Lorenzo River basin onto the beach by the Boardwalk.

The enlargement shows my sister's housemates (Katie, Jenny, and Alice) on the Locust St walkway joining downtown and Mission Street.


---
Time Machine 1970s ©2013 Gray Chang
Please help identify the persons in the pictures. Send your information and/or comments on the feedback page.