Time Machine 1970s -- Sheet 143, March 1973
UC Santa Cruz, College V
Who: Julie Chang, Les Hamako, Gray Chang, 4th floor north dorm B
What: portraits, more piano, night scenes in the quad
Where: University of California, Santa Cruz; College V (now Porter College)
When: March 1973
Why: Thinking about the past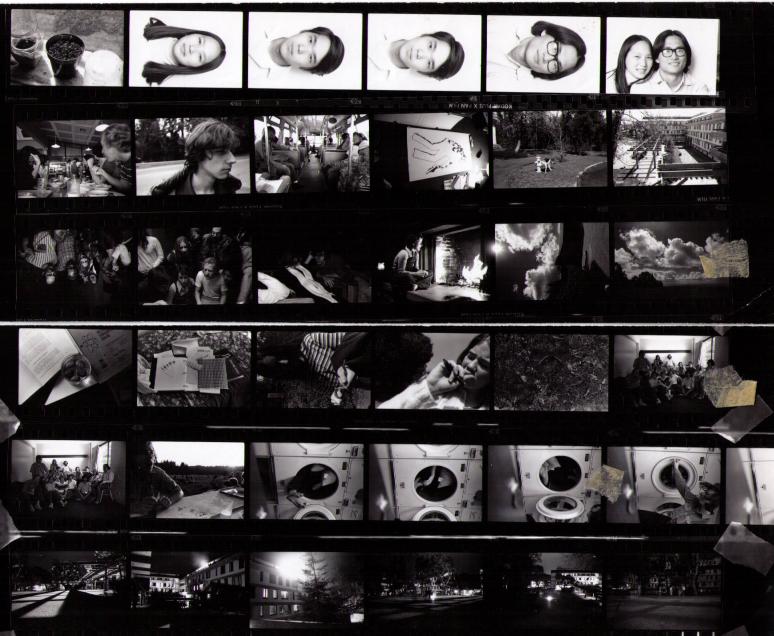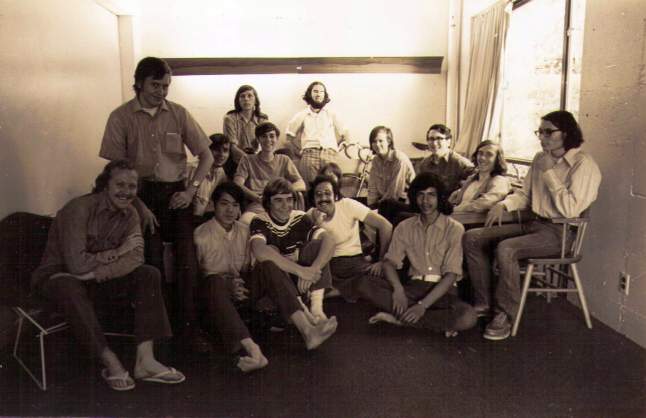 Comments

My hall-mate Mark Anderson rode in the dryer, rotating 30+ times (no-heat setting).

We had a quiet hall meeting in our hall lounge. I can identify David Lisle, Serge Smirnoff, Gray Chang, Donald Frieburg, Matt Rawdon, Sim Adams, Keith Redenbaugh, and John Ordoñez. Help me remember the rest of the names.


---
Time Machine 1970s ©2013 Gray Chang
Please help identify the persons in the pictures. Send your information and/or comments on the feedback page.