Time Machine 1970s -- Sheet 178, September 1973
UC Santa Cruz, College V
Who: Barbara Wagner, Donald Friedburg, John Ordonez, Sim Adams, Margaret Tucker, others
What: Indoor house painting in our dorm hall, music, relaxing
Where: University of California, Santa Cruz; College V (now Porter College), Dorm B, 4th Floor
When: September 1973
Why: Reminiscing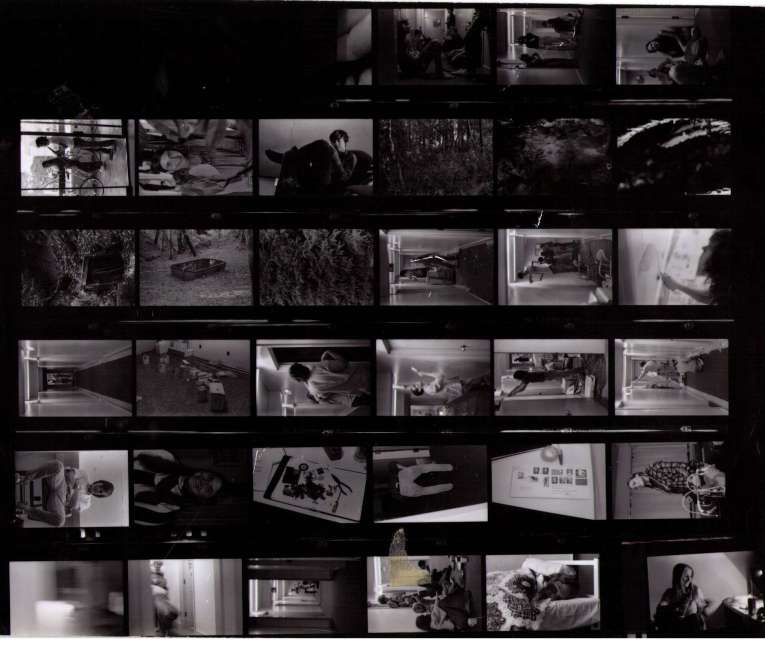 Comments

Back in those days, the dorms were not locked. Anyone could walk in. However, the 4th floor of Dorm B was designated the Quiet Hall, where supposedly the residents were dedicated to quiet study with a minimum of partying and unnecessary noise. To keep out the riffraff, the doors at the two ends of the hallway were locked, and an intercom system was installed so that visitors could ring their friends and hall and get "buzzed in." This did nothing about the riffraff residing in the hall.

In this sheet, we are painting the hallway light blue, with white trim around the doors. Sim Adams celebrates his 19th birthday with the help of his friends Don Friedburg and Serge Smirnoff. Margaret Tucker also celebrates a birthday with a cake. Ellen Slavitz and a friend play a duet on the balcony.
---
Time Machine 1970s ©2013 Gray Chang
Please help identify the persons in the pictures. Send your information and/or comments on the feedback page.