Time Machine 1970s -- Sheet 227, September/October 1974
UC Santa Cruz, College V
Who: Norman Chan, Wendy Lord, Kenton Parker, Patty Tobin, Elizabeth Yates, Kieth & Janet Redenbaugh, Barbara King (Safranek)
What: Hanging out
Where: University of California, Santa Cruz; College V (now Porter College)
When: September/October 1974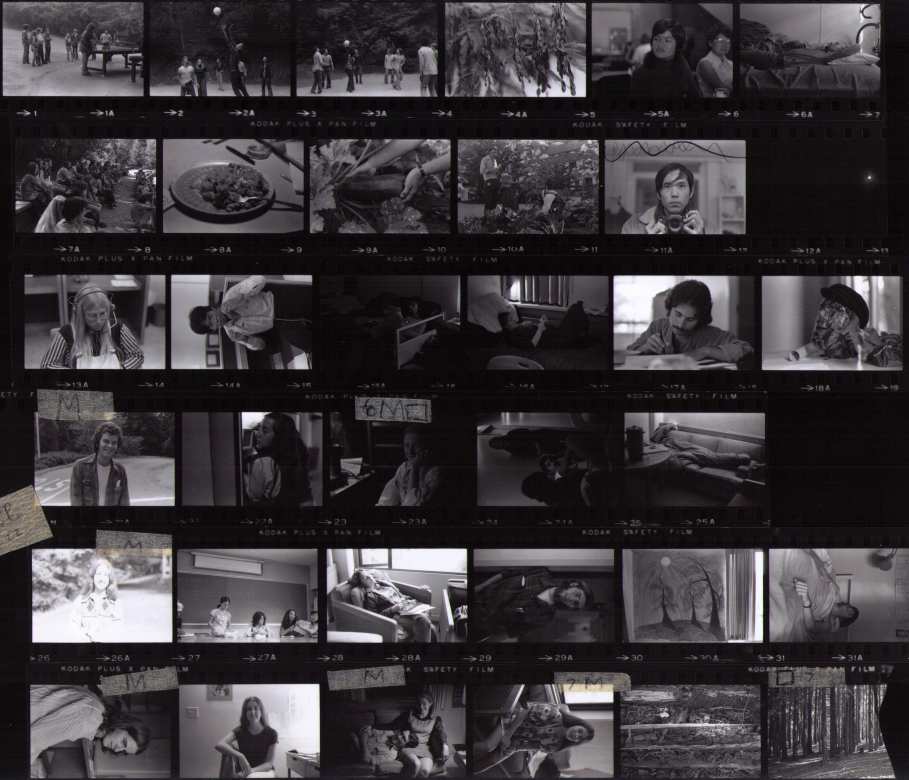 Comments
I had transferred to UC Berkeley, but applied too late for the fall quarter. So I took a quarter off from school to just hang out in Santa Cruz and to spend some time with my parents in Kyoto, Japan.


---
Time Machine 1970s ©2013 Gray Chang
Please help identify the persons in the pictures. Send your information and/or comments on the feedback page.