Hat Creek is a creek running along the highway north of the Mt. Lassen Volcanic Park entrance. It is also the name of a very small town situated on the creek, about an hour and a half from Redding. We stayed in a wonderful little cabin on eight acres, just off of the creek. This is the view out the front window.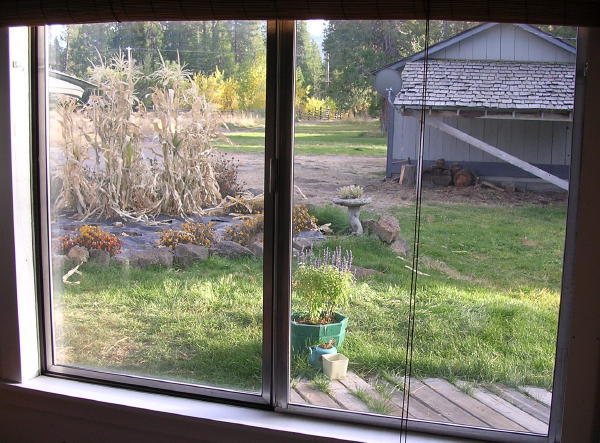 View out of Hat Creek cabin window
I actually chopped some firewood for the wood-burning stove using the axe and logs in the picture. We harvested some corn from the dying plants out in front, and it was pretty good! The cabin was a perfect place to relax with a book.