Time Machine 1970s -- Sheet 22, January 1971
South High School, Torrance
Who: "Audio-Visual" department, library staff
What: Posing for yearbook photos
Where: South High School, 4801 Pacific Coast Highway, Torrance, CA
When: January 1971
Why: Yearbook stuff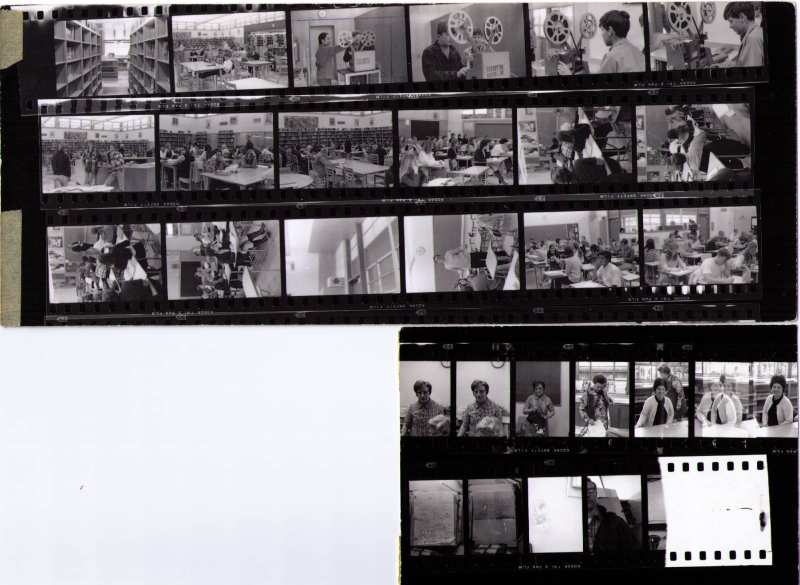 Comments
"Audio-visual" was a fancy name for a group of student volunteers who learned how to operate movie projectors. The teacher would order a film and a projector for a given class, and the student would bring, set up, and run the film and projector.


---
Time Machine 1970s ©2013 Gray Chang
Best of South High photos: 1970-1971
Questions? Comments? Go to the feedback page.