Time Machine 1970s -- Sheet 70, May 1971
South High School, Torrance
Who: South High marching band, Mrs. Rhodes (English teacher)
What: Playing music, marching
Where: South High School cafeteria and stadium
When: May 1971, halftime
Why: More cheering for football oafs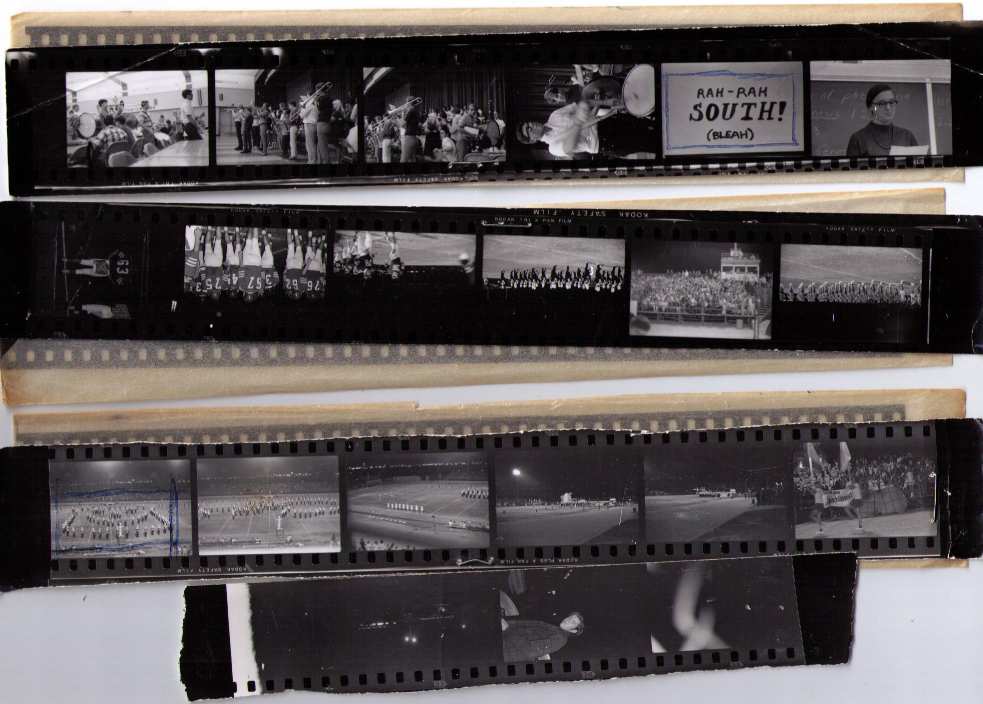 Comments
I wrote my Peanuts-esqe sentiments about football games, "Rah-Rah South! (Bleah)," on a piece of paper and took a picture of it. It was meant to be joke among my contact prints. But someone on the yearbook staff liked it and insisted on publishing it in the yearbook, against my better judgement.


---
Time Machine 1970s ©2013 Gray Chang
Best of South High photos: 1970-1971
Questions? Comments? Go to the feedback page.