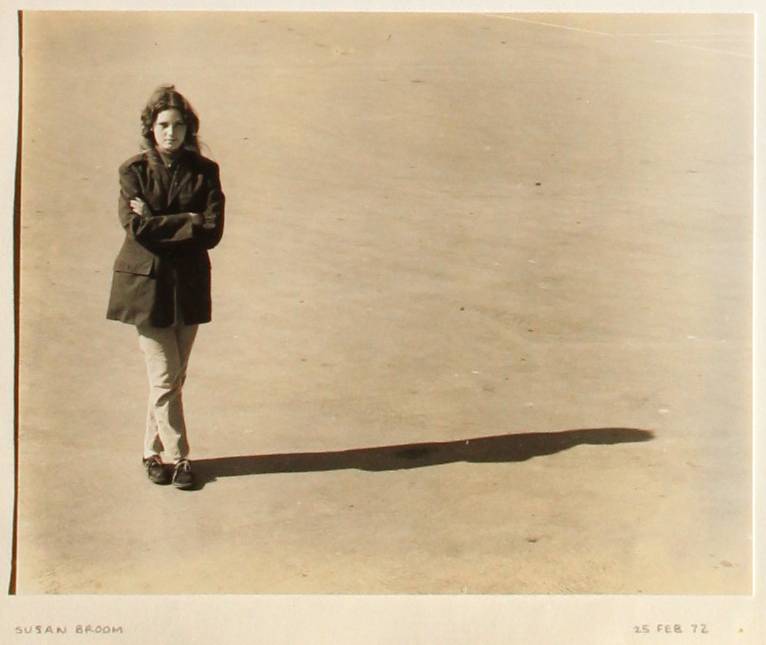 I worked with Susan on the 1972 Olympiad yearbook. I asked her to pose for this picture on the blacktop outside of room G-3. She's wearing my dark jacket to make a nice silhouette and a shadow for a special-effects photo I was planning. Another photo in the series was chosen for publication in the yearbook.
In 2013, I was sorry to learn from the
Class of 1973 SHS Torrance Facebook page
that she had recently passed away.