Time Machine 1970s -- Sheet 120, October 1972
UC Santa Cruz, College V
Who: David Lisle, Mr. Pacific Ocean
What: Blowing bubbles, crashing on the rocks
Where: UC Santa Cruz, Point Lobos
When: October 1972
Why: Photography 1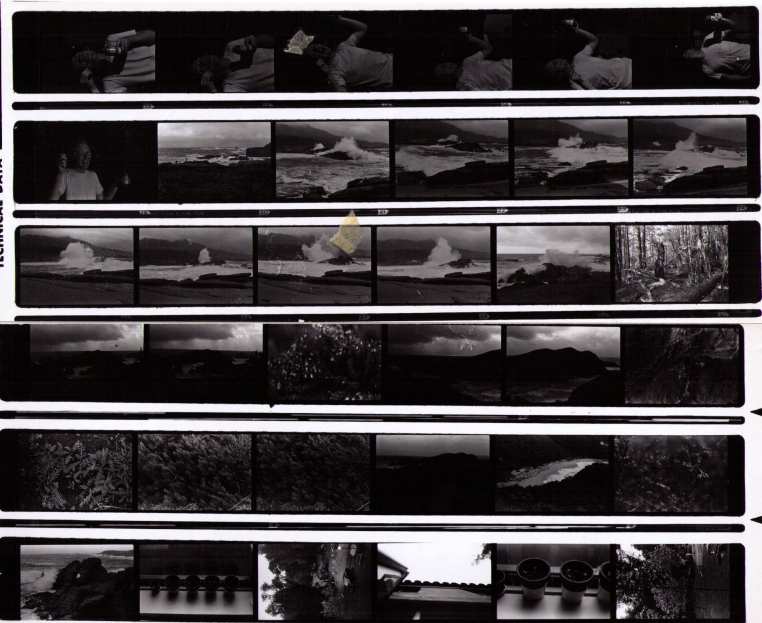 Comments
My Photography 1 class went on a field trip to Point Lobos, near Monterey, California. When we arrived, the park ranger told us we missed Ansel Adams, who had left a few minutes earlier. The contact prints are too dark, but good photos can be made from the original negatives.


---
Time Machine 1970s ©2013 Gray Chang
Please help identify the persons in the pictures. Send your information and/or comments on the feedback page.