Time Machine 1970s -- Sheet 203, February/March 1974
UC Santa Cruz, College V
Who: Matt Rawdon, Barbara Wagner, Rebecca Davies (Ifland), Anne Phoenix (Fearne), Roberta Phillips, Gray Chang, Amy Beller, Ellen Slavitz, Karla McTernan
What: Posing for portraits; donating blood
Where: University of California, Santa Cruz; College V (now Porter College)
When: February/March 1974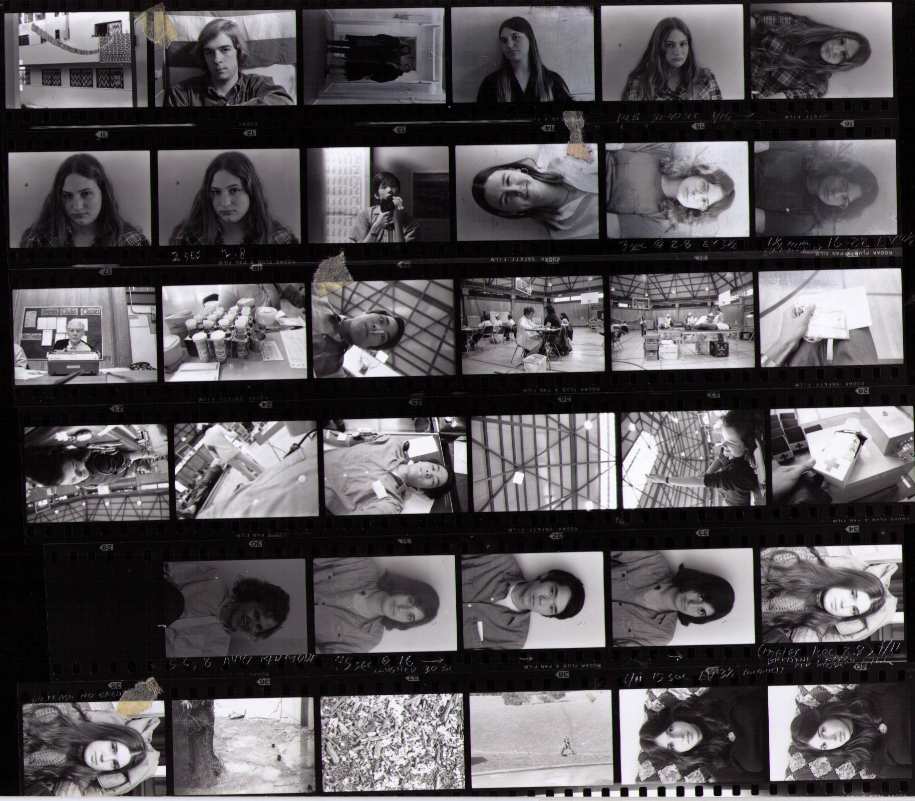 Comments
I took some portraits of College V students in B dorm. The last few were experiments with LONG time exposures, like 15 to 30 seconds. The subjects had to hold still.

I donated blood for the first time in my life and did a photo documentary of the experience.


---
Time Machine 1970s ©2013 Gray Chang
Please help identify the persons in the pictures. Send your information and/or comments on the feedback page.