Time Machine 1970s -- Sheet 205, March 1974
UC Santa Cruz, College V
Who: Crown/Merrill dining hall card checker, Michelle Grenier
What: College V quad tree, quiet (B4 North) hall group photo
Where: University of California, Santa Cruz; College V (now Porter College)
When: March 1974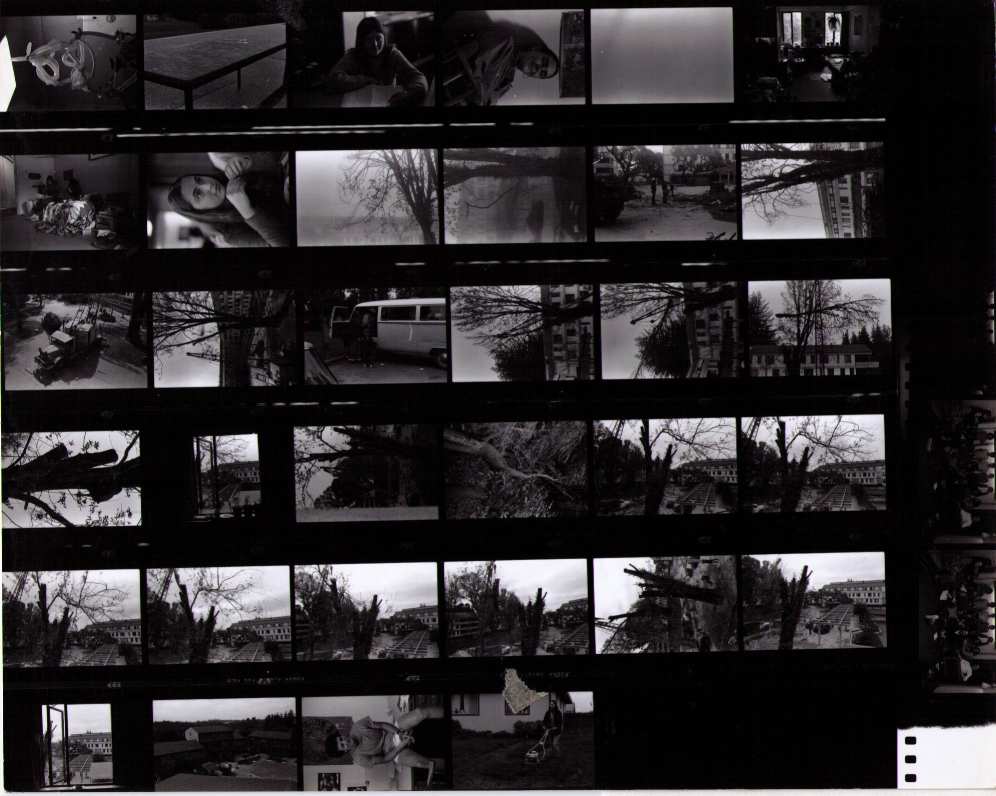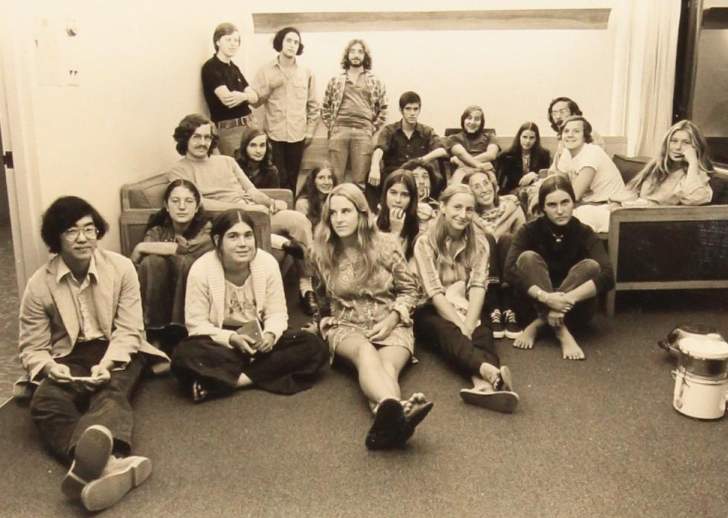 Comments
The contact prints are crummy, but you can see that decent photos can be made from the negatives.
I guess I thought the tree trimming was a big deal at the time.
Sim Adams, John Bogart, Joe, Rob Wittig, Ralph Robinson, Elizabeth Yates, Joe Scaroni, Troy "Gus" Gillette, Celine Grenier, Beth McCarron, Sandra Neff, Margaret Tucker, Ted Gallagher, Renate Majewsky, Elizabeth DeJung, Jessica Rosenak, David Fletcher, Charles Andrew "Andy" Pannell, Ellen Slavitz, Susan Walker (Stewart), Channing Ahn

---
Time Machine 1970s ©2013 Gray Chang
Please help identify the persons in the pictures. Send your information and/or comments on the feedback page.