Time Machine 1970s -- Sheet 217, August 1974
UC Berkeley
Who: Berkeley residents
What: Celebrating the resignation of President Nixon
Where: UC and Telegraph Avenue, Berkeley
When: August 1974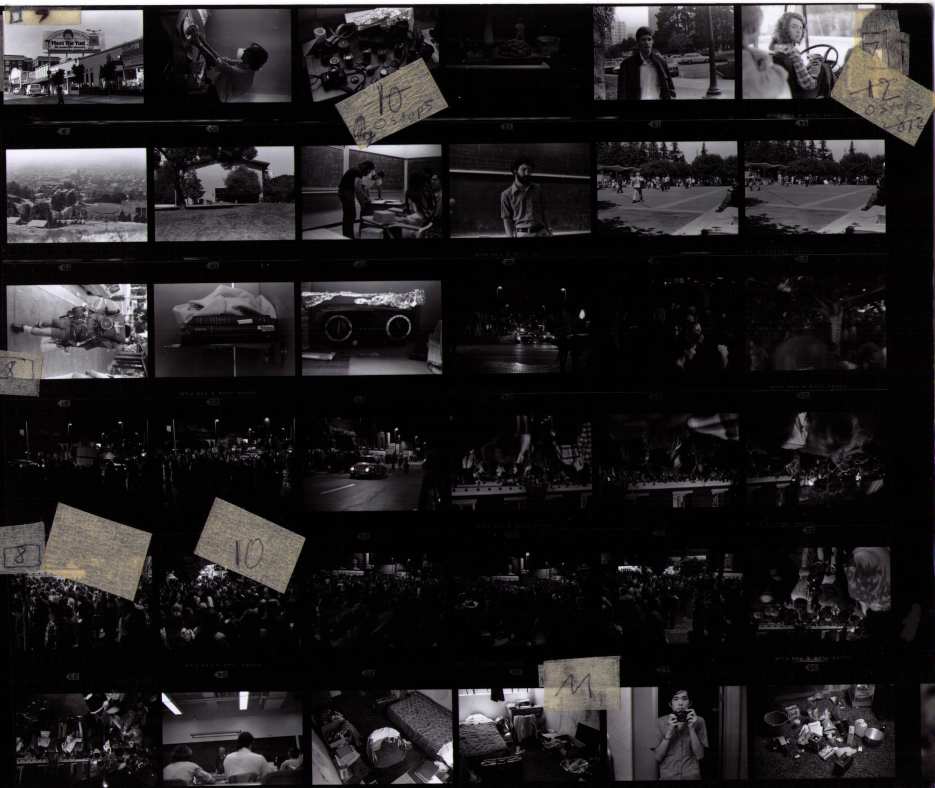 Comments
President Richard Nixon resigned from office on August 9, 1974. Berkeley residents took to the streets (Telegraph Avenue, a short walk from where I lived) to celebrate.

The R. J. Reynolds company had a new advertising campaign for Camel cigarettes: "Meet the Turk. He smokes for pleasure." The billboard on Telegraph Avenue was altered by vandals to read "Meet the Turd." This amused me to no end; I was unable to stifle my laugh for the next two blocks after I saw it.




---
Time Machine 1970s ©2013 Gray Chang
Please help identify the persons in the pictures. Send your information and/or comments on the feedback page.