Time Machine 1970s -- Sheet 219, August 1974
Yosemite
Who: Tim Chang, Gordon Chinn
What: Climbing
Where: Yosemite & Half Dome
When: August 1974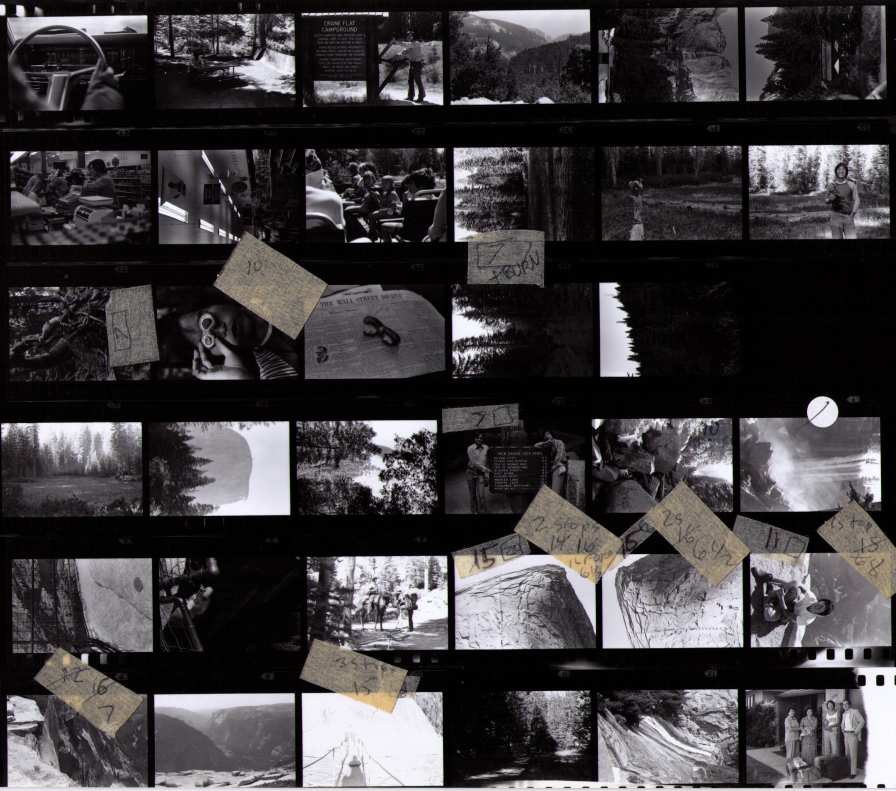 Comments
I, my brother, and his friend hiked from the floor of Yosemite to the top of Half Dome, a grueling, all-day, 18-mile hike, with a 5,000-ft elevation change. This was my first and only hike to the top of Half Dome.

When I reached the base of the dome, 800 feet below the peak, I said to my brother, "Tim, I'll wait here while you guys go to the top." He said "No, we've come this far, you have to go to the top!" It was as if I had just climbed a 400-story building and he was asking me to climb another 80-story building.

Somehow I managed to reach the top, stopping every 10 feet to rest along the way. Some brave souls walked right up to the edge and sat and dangled their legs. Not me! I crawled on my belly and just peeped over the edge, with Tim holding my ankles.



---
Time Machine 1970s ©2013 Gray Chang
Please help identify the persons in the pictures. Send your information and/or comments on the feedback page.