Time Machine 1970s -- Sheet 19, January 1971
South High School, Torrance
Who: Song queens
What: Posing for yearbook photos
Where: South High School, 4801 Pacific Coast Highway, Torrance, CA
When: January 1971
Why: Just because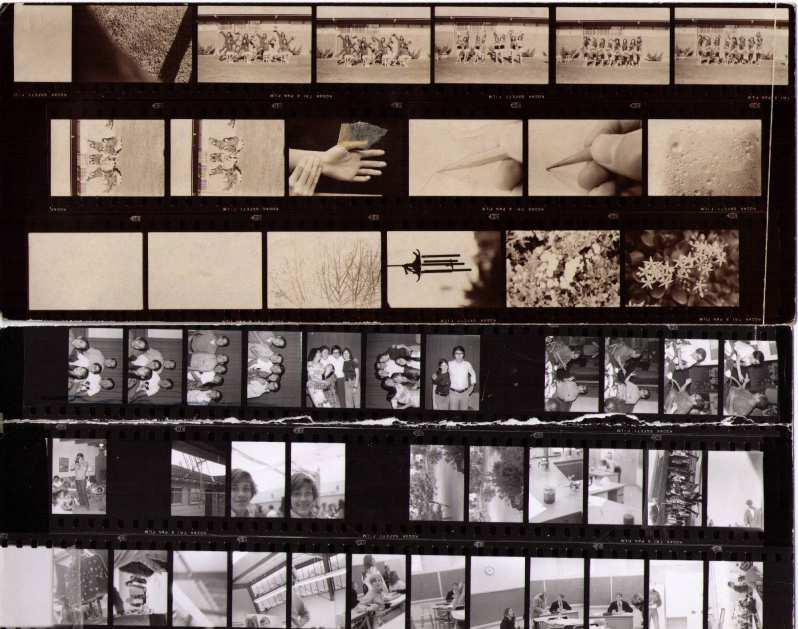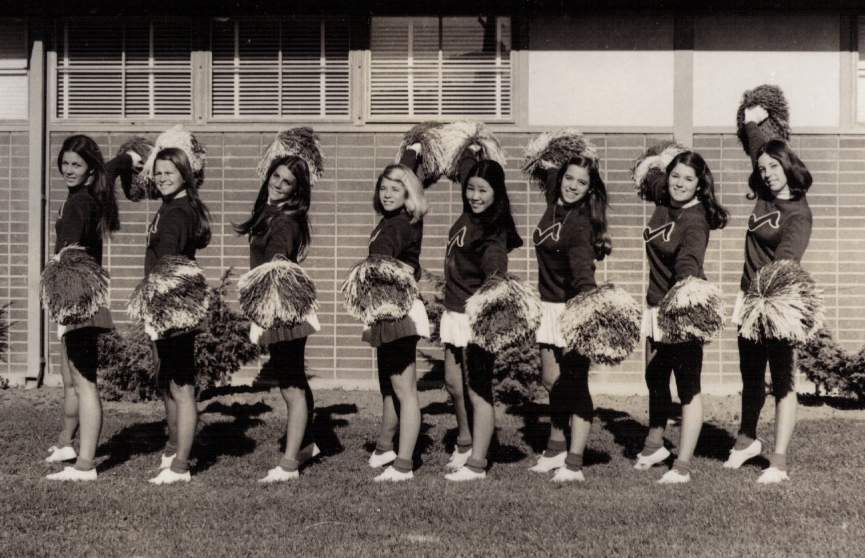 Cathy Blodgett, Lynn Orndorf, Cathy Coker, Karen Fritzen, Paula Tai, Donna Ramsey, Sharon Brideweser, Linda Zeilberger
(a different shot was chosen for publication -- see the next page)
Song Queens
I knew Cathy Coker and Paula Tai because they sat at my table in biology class the previous year. I didn't say much to them, but I listened a lot. Cathy and I dissected a cow heart together, which was as close as I got to "dating" anyone that year.

When I was in college, I showed my photo album to my friend David Lisle, a musician. He saw the picture above, with the caption "Cheerleaders," and said "Hey, these aren't cheerleaders, they're song queens!" "What's the difference?" I asked. "Well, cheerleaders lead cheers. Song queens do dance routines to music." I failed to see the importance of the distinction. "Since they don't sing, why don't they call them 'dance queens'?" He couldn't answer that.

I thought of another difference. There were some male cheerleaders (like Roger Marumoto and Mike Gros in 1971), but no male song queens. Males can dance as well as females; just look at Baryshnikov or Nureyev. Why not have a mixed-gender performance group? They could be called "song royalty," although that term doesn't quite have the same ring to it. I also have to admit that Baryshnikov and Nureyev wouldn't look so impressive if they danced with pom-poms.


---
Time Machine 1970s ©2013 Gray Chang
Best of South High photos: 1970-1971
Questions? Comments? Go to the feedback page.