Time Machine 1970s -- Sheet 41, February 1971
South High School, Torrance
Who: Richard Dingman, Laurie Medill, Ms. Simons, Carol Coy, Karen Peterson, Ann & Eve Stabolepszy, Barbara Perrone, Bob Diaz, Mr. Rische
What: Working on the yearbook
Where: South High School, 4801 Pacific Coast Highway, Torrance, CA
When: February 1971
Why: It was our job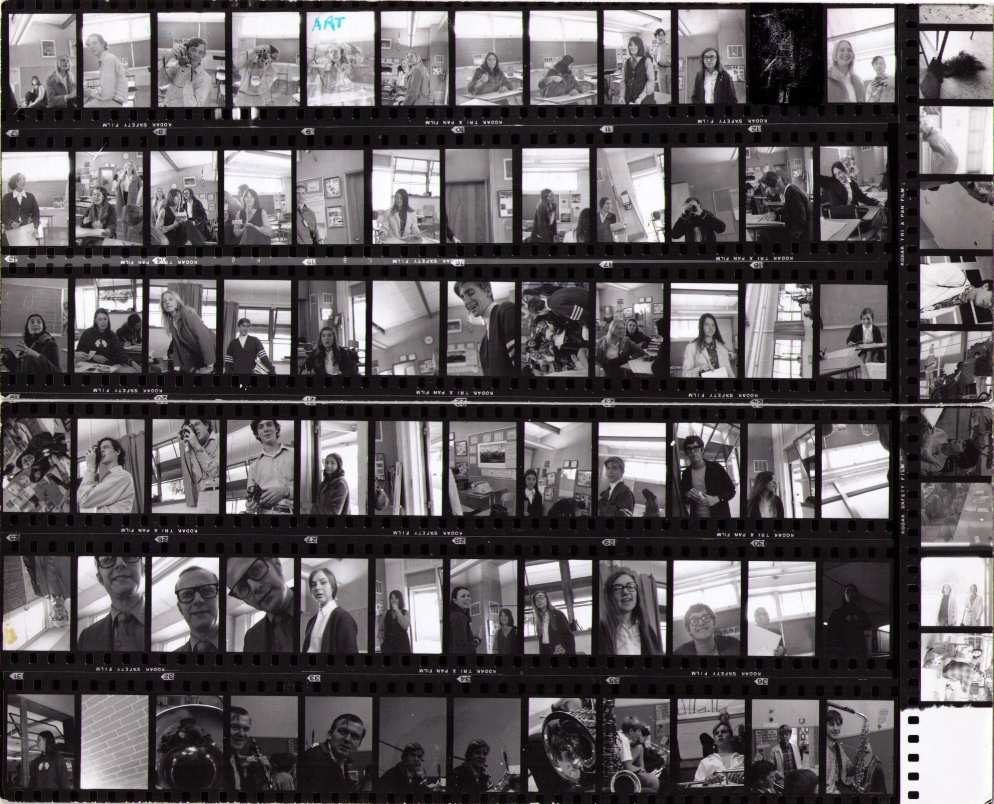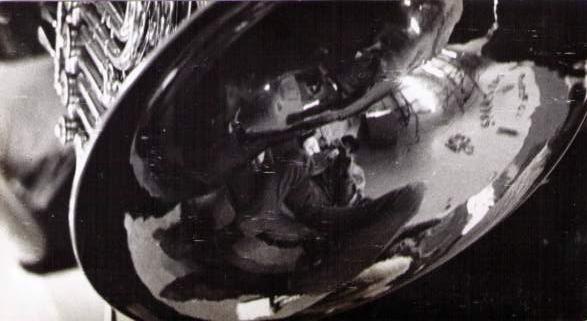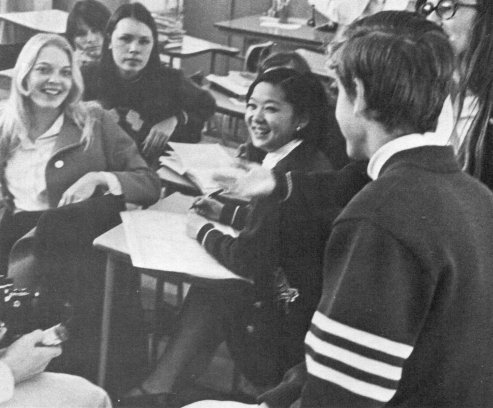 Comments
The picture of the French horn made it into the yearbook. In the reflection, you can see "Spartans" displayed on the gym wall, and me, the photographer, on the bottom, head and camera at the center.

The yearbook staff is working in room G-3. From left to right: Richard Dingman (holding camera), Laurie Medill, Kathy Simons, Nancy Crawford, Eileen Ishihara, Karen Peterson (showing hair only), Mike Gros, Carol Coy (in glasses).


---
Time Machine 1970s ©2013 Gray Chang
Best of South High photos: 1970-1971
Questions? Comments? Go to the feedback page.