Time Machine 1970s -- Sheet 57, March 1971
South High School, Torrance
Who: Student athletes, faculty, cop
What: Donkey basketball
Where: South High School, 4801 Pacific Coast Highway, Torrance, CA
When: March 1971
Why: Fun and amusement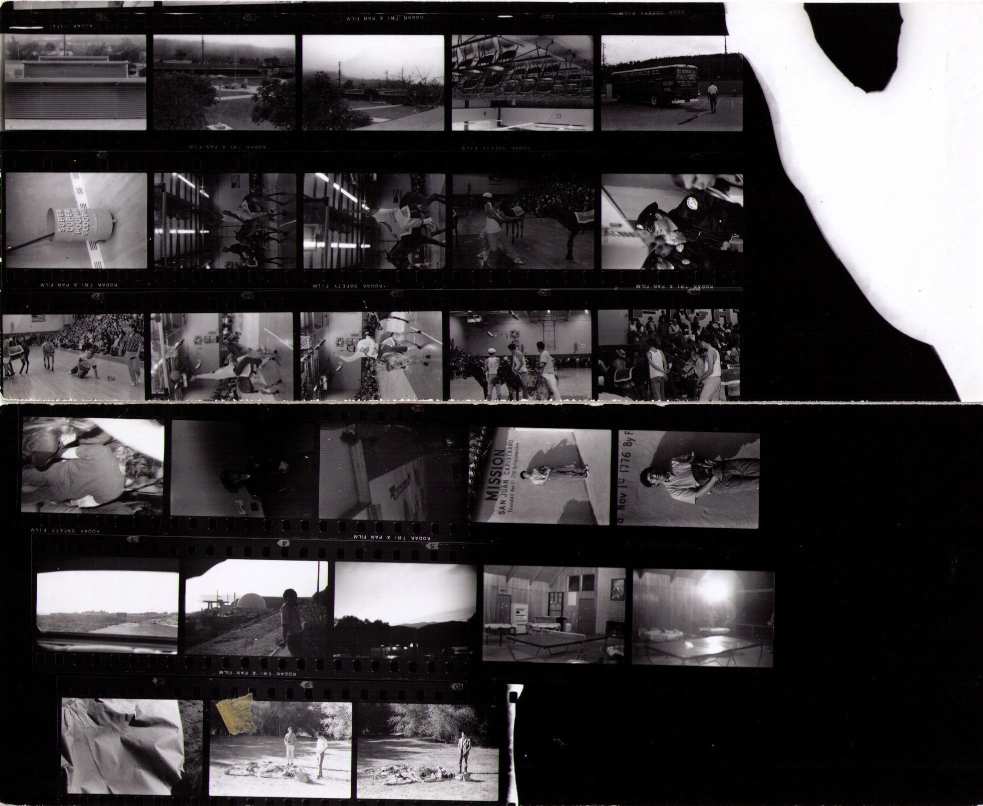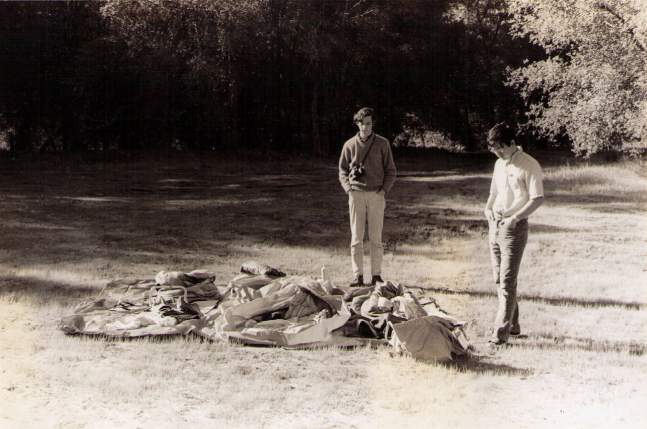 Comments
I went on a camping trip with my friend Richard Dingman and my brother Tim. It must of been somewhere south, as you can see San Juan Capistrano and the San Onofre nuclear power plant (which was fairly new at the time).

Although it may seem very ordinary to you, I really like the picture of Richard and Tim contemplating our camp site. The way the early morning light is shining on the meadow, the dark trees in the background, the lit-up tree on the right, and the body language of the two characters make this one of my favorite photographs.


---
Time Machine 1970s ©2013 Gray Chang
Best of South High photos: 1970-1971
Questions? Comments? Go to the feedback page.