Time Machine 1970s -- Sheet 55, March 1971
South High School, Torrance
Who: Students
What: Leaving school at the end of the day
Where: South High School, 4801 Pacific Coast Highway, Torrance, CA
When: March 1971
Why: Classes were over for the day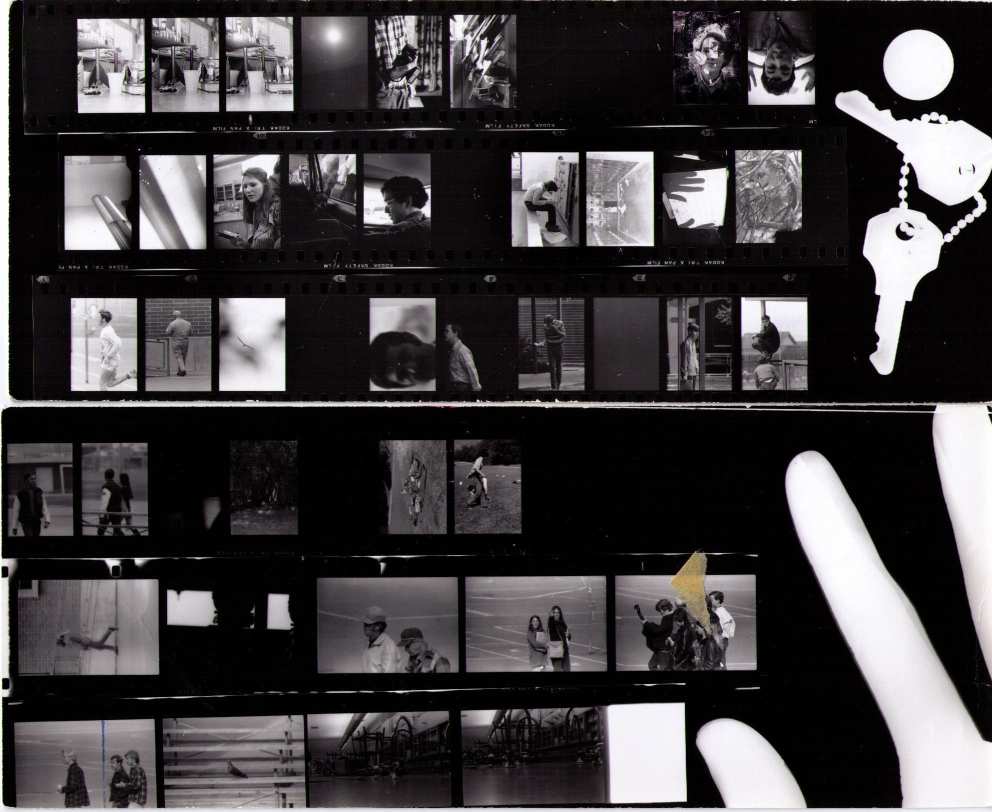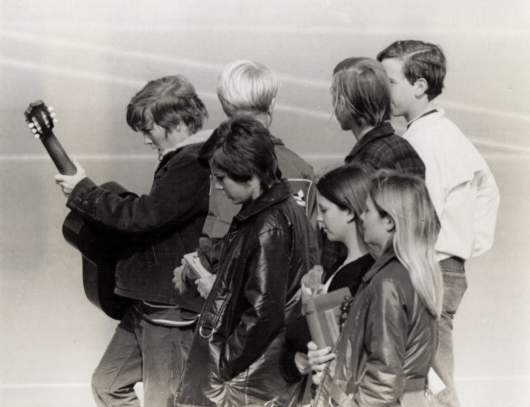 Comments
I borrowed a friend's 200 mm telephoto lens, then went up into the "attic" area of the G-3 darkroom, and opened the window just before school let out. From my high vantage point, I thought I'd take some "candid" photos of happy students leaving school for the day to go home. The picture of a guy rocking out with his guitar was selected for the yearbook.

The picture of the guy sitting in the gym by the lockers, dusting dirt from the bottom of his bare foot, was also published. (As I said before, I didn't choose the pictures; the yearbook editors did!)

There was plenty of extra space on the contact sheet, so I used it to make a "photogram" of my G-3 cabinet keys and my hand.


---
Time Machine 1970s ©2013 Gray Chang
Best of South High photos: 1970-1971
Questions? Comments? Go to the feedback page.